If you're like us, every year you receive dozens of photo holiday cards from all your friends and loved ones. Once the holidays are over, I always think it's sad to just throw all these out, especially when I know how much effort (and $$!) go into sending these out to everyone on your holiday mailing list each December!
So I found a way to keep the adorable pictures of the little ones around for a little bit longer.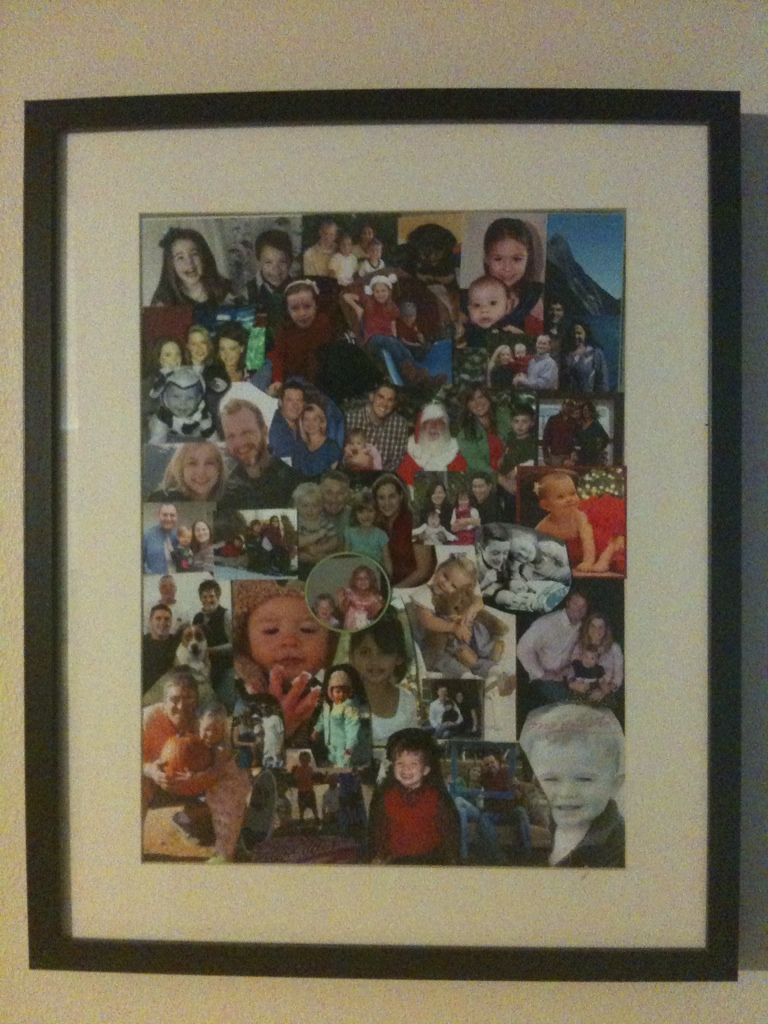 Holiday Photo Collage
Supplies needed:
All your photo holiday cards
Double-sided tape (or regular tape, glue stick, whatevs)
Scissors
8"x10" matted frame (larger/smaller depending on your photos - use your judgement!)
Instructions:
Start out by trimming your photo cards. Select the best photo on the card (for those that have more than one) and trim out anything that is not adding anything to the photo. I also try to make sure the photo I select from each card has the most members of the family.
Take apart the matted frame. Typically these will come with a piece of paper inside to be used for the frame display. I use this to create my collage.
Lay out all your trimmed photos in the space that will show through the frame. Create a fun collage of happy smiling faces that will be fun to see on your wall.
Use the tape/glue stick to apply to the backs of the photos, locking them in place.
Reassemble the frame and hang from a hook on your wall.

Create one of these every year and see how fast all the kids grow!