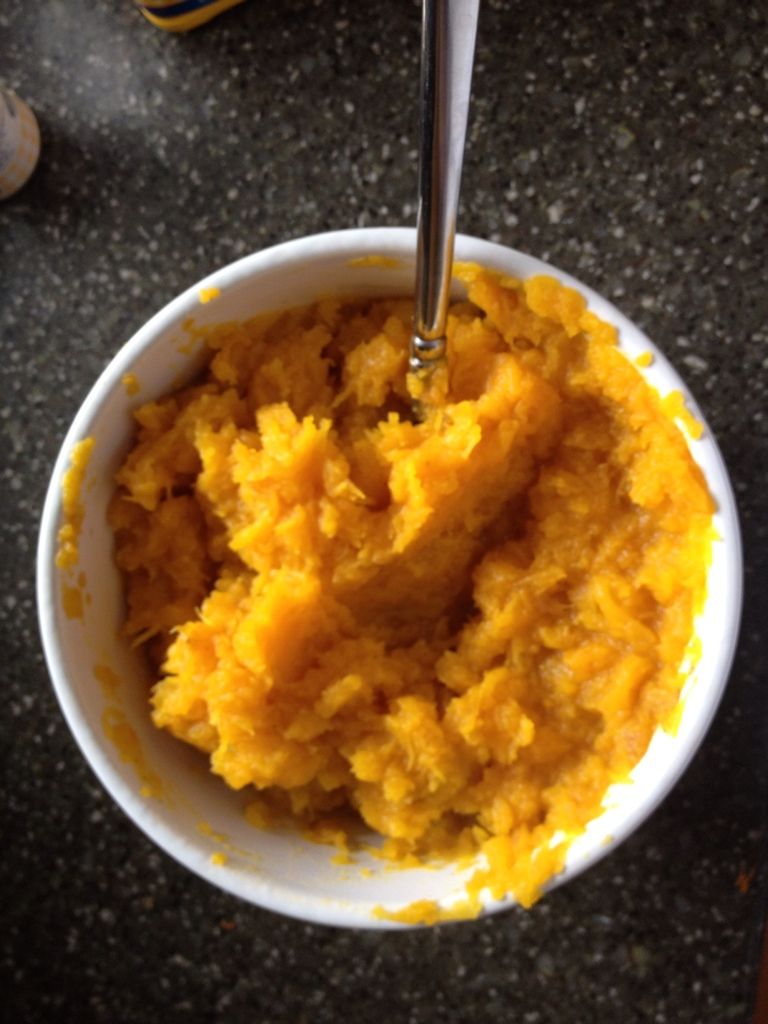 Like anyone else, there are foods I love to eat, and foods I don't care much for. For instance, there are several fruits and vegetables I have either tried and not really liked, or just didn't bother trying since they have zero allure, are rarely available, or are too complicated to prepare.
Cooking healthy food for my daughter has given me an opportunity to learn things I never knew about food. We are still going through the vast list of produce and I have already learned some things.
Squash
There are several different kinds of squash - summer, butternut, winter, acorn, and others. I've never been fond of the standard "squash" side dish you might be offered in a restaurant. Boring, blah, no thanks. Then I baked and pureed a butternut squash for Bugga. She LOVES it. And I tried it - and it's not that bad. It is a great simple sauce for pasta, mixes well with chicken, and has a nice sweet taste. I need to find some recipes to incorporate this into meals for the whole family.
Beets
Beets have always been a mystery to me. They are all the rage on salads in trendy restaurants but I've been too chicken to try them. And now I have a reason: they taste like dirt. But they are pretty, and at least now I have something to back up my distaste for them.
Sweet Potatoes
The first time I had sweet potato was in fry form. And as a lover of all condiments, I tried to eat them with ketchup. Gross. The sweet and savory combination is not my bag. My child, on the other hand, LOVES them - just like squash. They are also as flexible as squash as far as how to use them. And the other night I also revisited the fry concept, but this time just baked them in the oven with olive oil and cinnamon - they were delish!
Pumpkin
I love pumpkin in every shape and form. In my coffee, in bread, in pancakes and of course most importantly...IN PIE!!! But I had never gotten my puree straight from the gourd until now. I am shocked how much pulp is usable from a single sugar pumpkin. I might never buy the stuff from the can ever again. The baby might also be eating pumpkin oatmeal every morning for breakfast for the rest of October as well! And guess what - she loves this too.
Still left to explore: kiwi, eggplant, lentils, parsnips, zucchini...