We have interacted with mirrors for months and months, starting with the bathroom mirror during bath time when Bugga was still using the baby bathtub. She had a great time making faces in the mirror.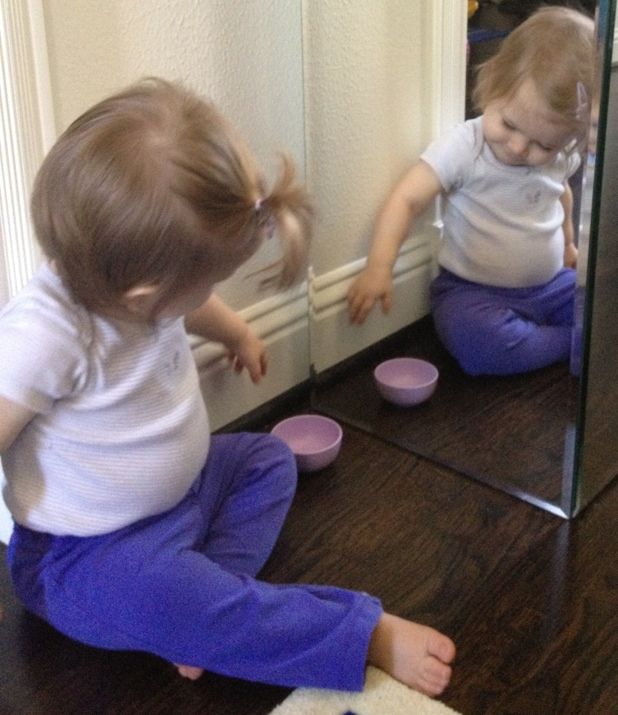 Since we are in a new house, we have been decorating some of the rooms we didn't have before, and I keep finding new ways to entertain my toddler with things related to the new decor. Yesterday's was no different. We have two giant (and heavy, so they aren't going anywhere) mirrored stands in our front hall.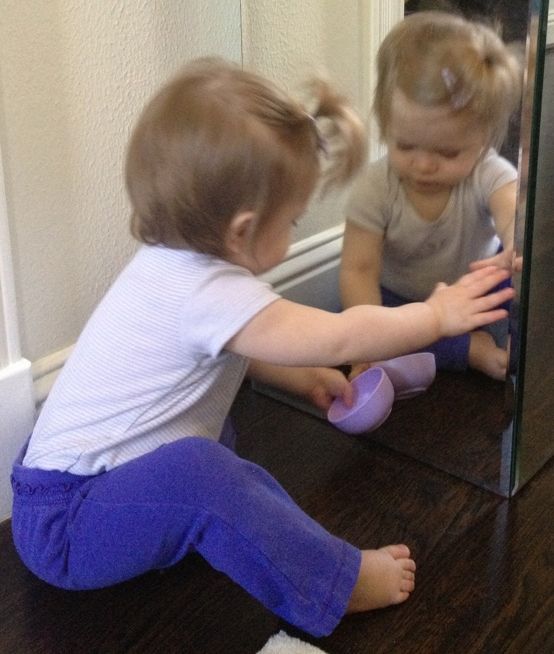 Bugga and I spent some time hanging out in front of them on accident during playtime, and she quickly discovered how much fun that kiddo is in the mirror. I'm not sure she truly realized that there are not two of us, since she kept looking around the corner for Mommy #2.
She had a blast sitting next to "Bugga #2" and talking to her, sharing her toys - and failing at trying to steal her playmate's toys (maybe this might teach a lesson??), and other fun. The two even had a dance party with some fast stepping moves.
I shared the fun with my husband and he was quick to suggest that Bugga give her new friend a high five, which she did - and this person NEVER misses on high five! Perfect!